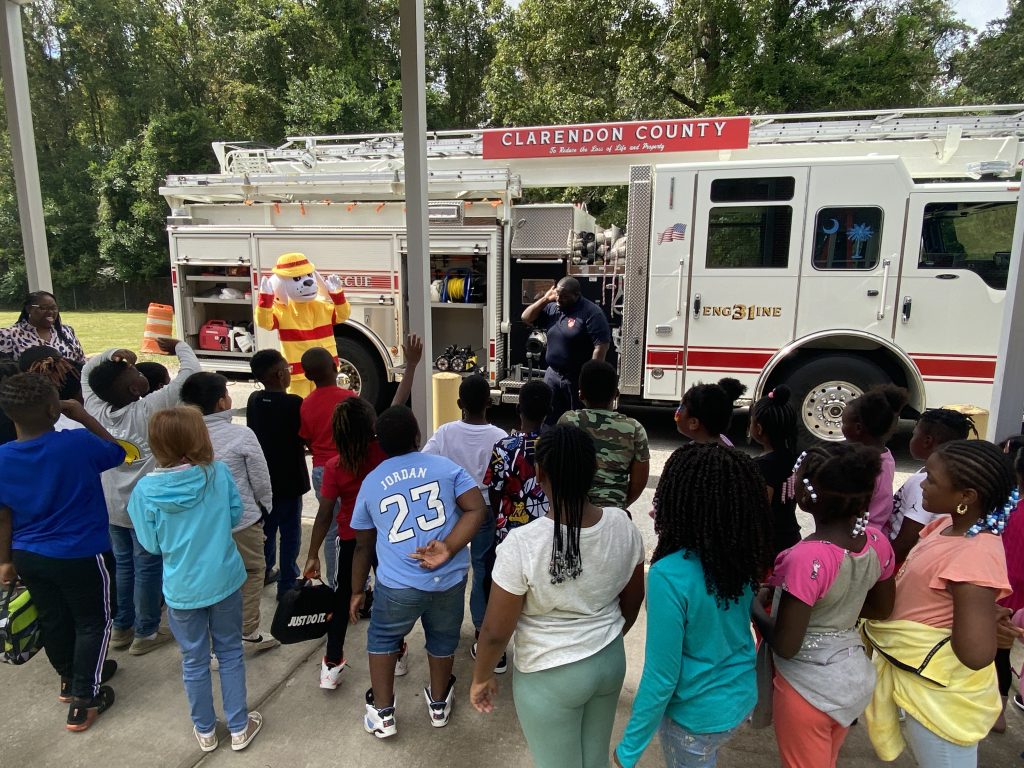 Clarendon County Fire Rescue offers a variety of Public Education FREE of charge to the citizens of Clarendon County! Call us today (803-435-4075) to see if we can accommodate your needs!
Apparatus Displays: Fire Engines, Rescue Trucks, Ladder Trucks, and/or Ambulances. We offer educational access to our apparatus for a special event or lesson. (All units may be required to respond to incidents during the course of your event).
Safety Programs: Are you looking for safety information for your school, church, business, or organization? We'd love to share safety tips with you.
Station Tours: Station Tours are conducted at 4 locations in Clarendon County. We have 17 stations county-wide! Station Tours can be scheduled in Manning, Turbeville, Summerton, and Wyboo. Tours are educational and available to any age group. All Station Tours should be by appointment.
Fire Extinguisher Training: Learn the proper use of a multi-purpose fire extinguisher with this practical training.